We can install any size generator up to 150KW at your home or business. Master Electric has a fully-stocked, full-service department with Generac parts in the event repairs need to be made. We can also provide annual, bi-annual or customized maintenance contract agreements based on your specific needs. 
Master Electric, Inc. is committed to providing customers with standby power solutions and unsurpassed product support. We can provide sales and service on any size portable units from the 2000 watt series up to the large 10000 watt portable generators. Contact us with any product maintenance, repair, or warranty questions you may have. We do Warranty repairs thru Generac even if you didn't purchase your equipment from us. Extended Warranties are available, certain conditions apply, contact us for details. Contact Sammy today.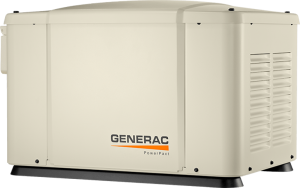 How does a home backup generator work?
A Generac home backup generator senses a power outage, turns on automatically, and delivers backup power to your home. It will run until utility power returns – whether that's two hours or two weeks.
Master Electric
Generac® - Certified Technicians | Serving the 4-State Area since 1982